---
Get 25-30% Off When you Bundle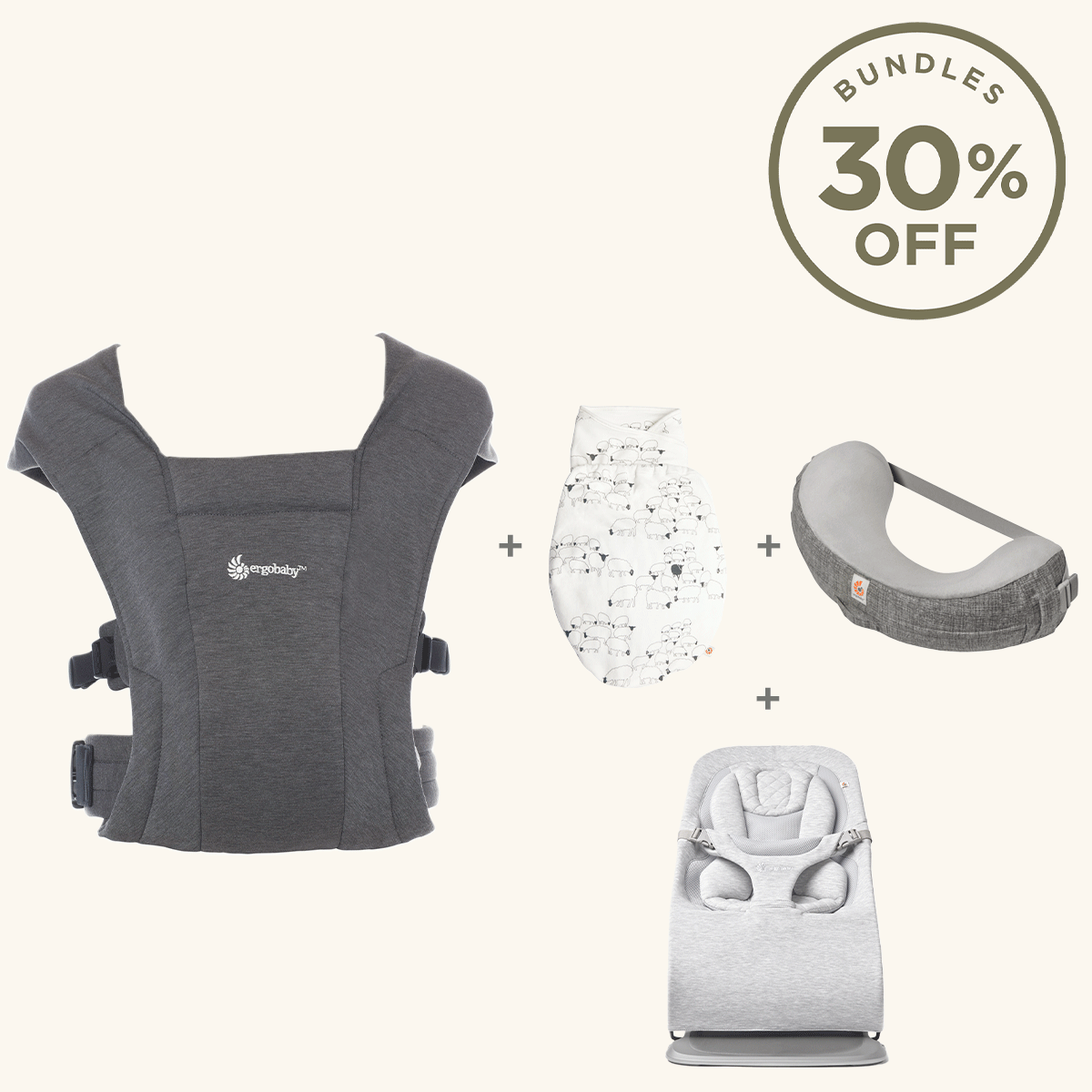 Newborn Essentials Plus - 30% off
Save 30%
The Ergobaby 360 is a natural next step after your little one outgrows the stage of being carried in a baby wrap or newborn carrier. This award-winning, all-position baby carrier is flexible and functional between 12 and 45 pounds. Here are the four ergonomic ways to babywear in this customer-favorite front and back baby carrier:
Front Carry (outward-facing)
Front Carry (inward-facing)
Hip Carry
Back Carry
Alert, curious babies can interact with their surroundings in the forward-facing, hip, and back carry positions. When it's time to snuggle and rest, baby can easily switch in this front baby carrier to the inward-facing position.
Ergonomic Excellence
Designed for ultimate comfort and convenience, the Ergobaby 360 provides the freedom to take on everyday tasks and life's big adventures, from a trip to the grocery store to a trip around the world. A supportive ergonomic seat, soft material, and optional UPF 50+ privacy hood keep baby snug and serene in this front baby carrier, while the padded shoulder straps and lumbar-support waist belt make long-term babywearing a breeze for mom and dad.
All-Seasons Support
Stay snuggly — but never stuffy — with this front baby carrier's cool air mesh models, which feature ultra-breathable fabric for warm weather relief. Alternatively, the soft 100% cotton of the Ergo 360 original model offers year-round front carrier cuddly comfort.