We can't find products matching the selection.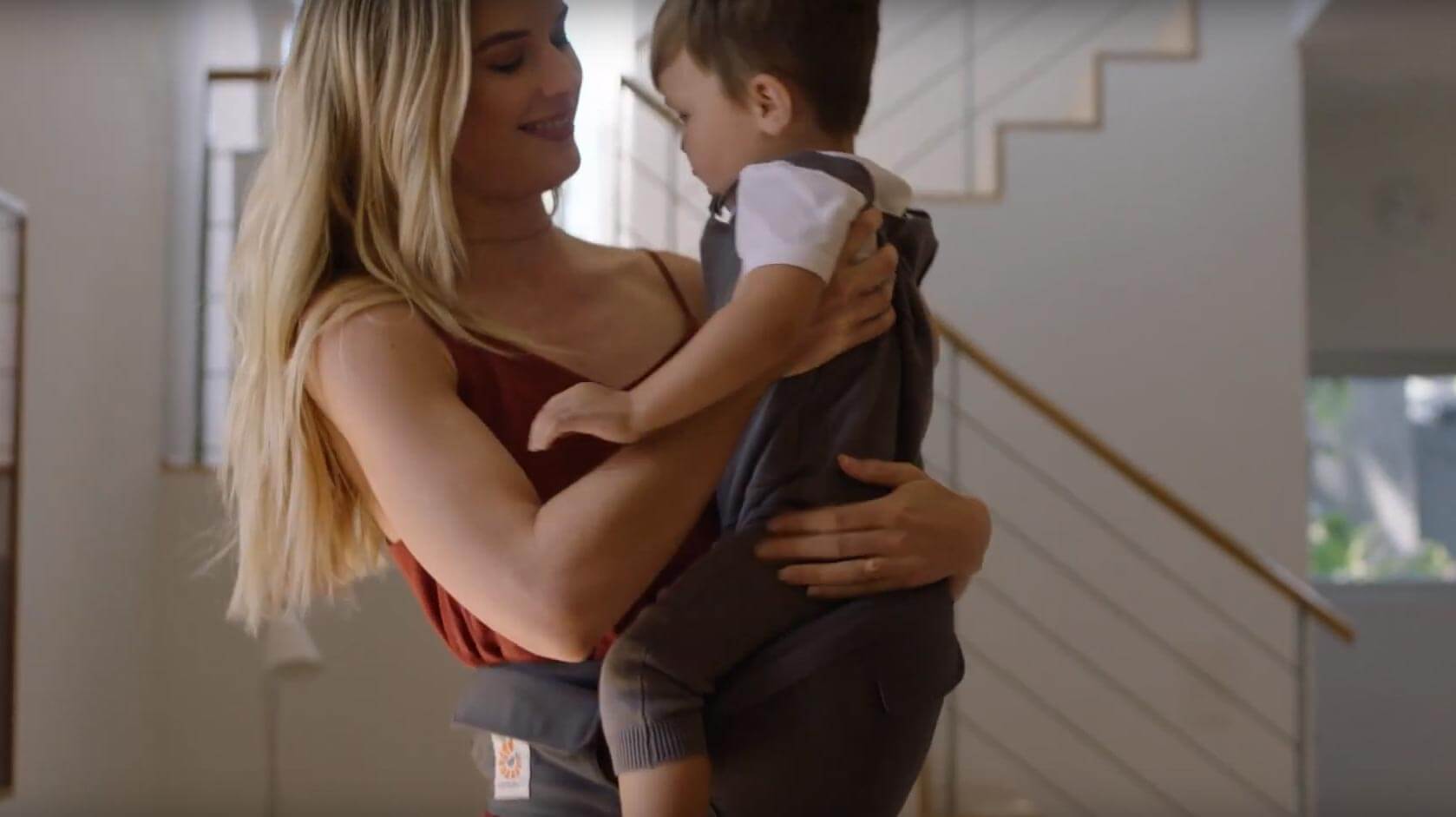 The Ergobaby Hip Seat Baby Carrier is a great carrier for baby or for toddler who's beginning to explore. It's convenient to pick up baby when baby wants to be up in your arms and easy to let baby down when they want to crawl, toddle, or walk around.
Holding baby on your hip and in your arms can be tiring and straining on your arms and back, especially as baby gets older and heavier. Sitting baby on the padded hip seat, instead on your hip, prevents you from curving your back while keeping baby close, supported, and happy. Additionally, the wide waistband provides comfort for parent's waist and back.
With the added panel and padded shoulder straps, the hip seat becomes a hands-free baby carrier. The Cool Air Mesh model provides additional breathability when baby is in the baby carrier. An easy-access, side pocket provides storage for keys and phone.
Depending on developmental stage, baby can be carried in the front (facing parent or facing out), on the hip, and on the back.
And for babies and toddlers who want to be let down, our infant to toddler rocker is perfect for them to see everything that's going on around them.
Ergonomic Seating Position
Our ergonomic hip seat lets a child comfortably sit in their natural sitting position to better support proper hip health and hip growth. The ergonomic design also evenly distributes a child's weight to reduce the strain on a wearer's back, waist and shoulders, making toting your toddler around a little easier and more comfortable for both of you.
Lightweight and Breathable
Light, yet sturdy, the Hip Seat is made with safe, skin-friendly materials that make it perfect to carry a child in any season or climate and perfect for traveling with. It's designed with all-over SoftFlexTM Mesh for additional breathability and cool comfort when used as a hip seat or when converted into a baby carrier.
Easy to Put On
The Hip Seat is easy to put on, easy to adjust and easy to take off. It's the easy way to carry a toddler around – whether they want to be held all day or if they're in the up-and-down explorer phase. The wide waist pad also makes it easier for a wearer to use the Hip Seat for longer periods of time without worrying about added pressure or strain on their waist or back. There's nothing to it.