Embrace Mesh Newborn Carrier - Washed Black
Merges the coziness of a soft wrap with the simplicity of a soft structured carrier. No complicated wrapping or tying involved!
Breathable, water-wicking fabric helps prevent heat rash
Simple and easy to use
7-25lbs, 0-12 months
Facing In and Facing Out Carry Positions
At A Glance
Cozy for Baby
Simple to Use
Cross Straps and Padded Waistbelt
Newborn Ready
Cushioned Neck Support
Ergonomic & Hip Healthy (M-position)
Soft Air Mesh
Comfort Features
Spreadable Cross Straps & Supportive waist belt evenly distribute baby's weight
Vented Back Panel
Soft Air Mesh and vented back panel offers targeted breathability where it matters.
Cool & Dry
Soft wicking fabric pulls sweat away from you and baby and dries quickly keeping you both comfy, cool, and dry.
Product Features
Product Details:
7 - 25 lbs
Machine Washable
Breastfeed In Carrier
Waistbelt range: 22 in - 54 in
MATERIALS:
Aerated Pin Dot Knit - 100% Polyester Soft Air Mesh - 92% Polyester/ 8% Spandex
Awards / Certifications
Carry Modes for Newborn and Beyond
Carry Modes for Newborn and Beyond
Fits All Sizes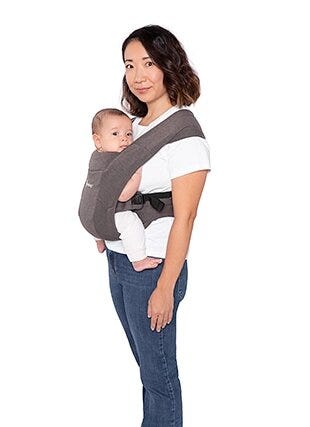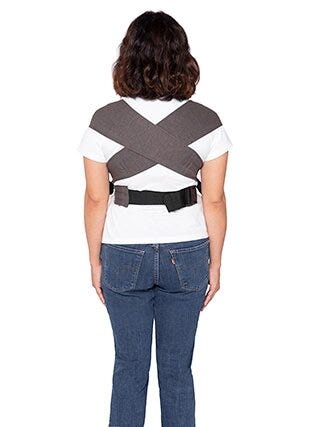 Height: 5'2''Pant Size: 4S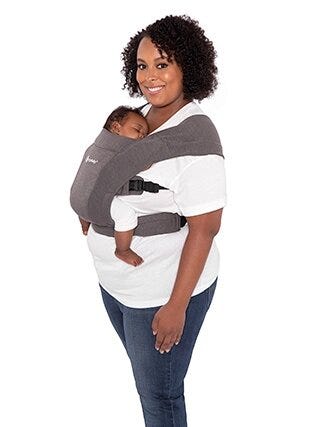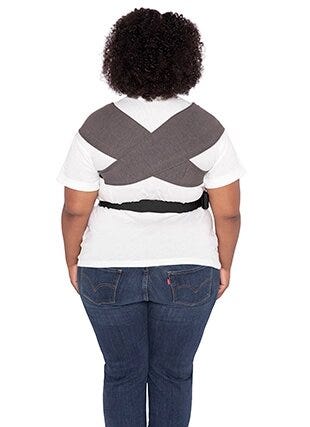 Height: 5'2''Pant Size: 16XL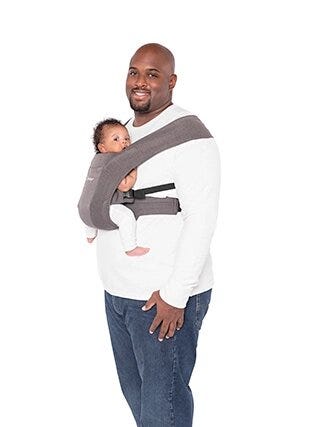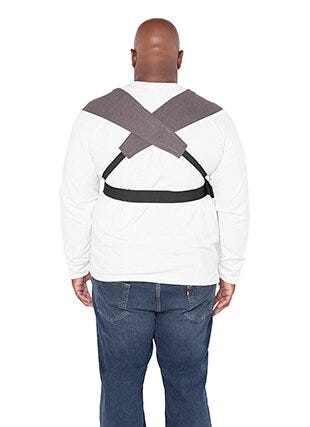 Height: 6'1''Pant Size: 42XXL